The Virtual Power Operating System vpOS monitors and forecasts electric usage and makes real time economic decisions.
vpOS switches between the grid, onsite energy resources, and stored power for maximum savings. The system also seamlessly integrates all your business data from DAS, SCADA, WOM to ERP and CRM for greater operational efficiency.
Our solutions will forever transform the way you use power.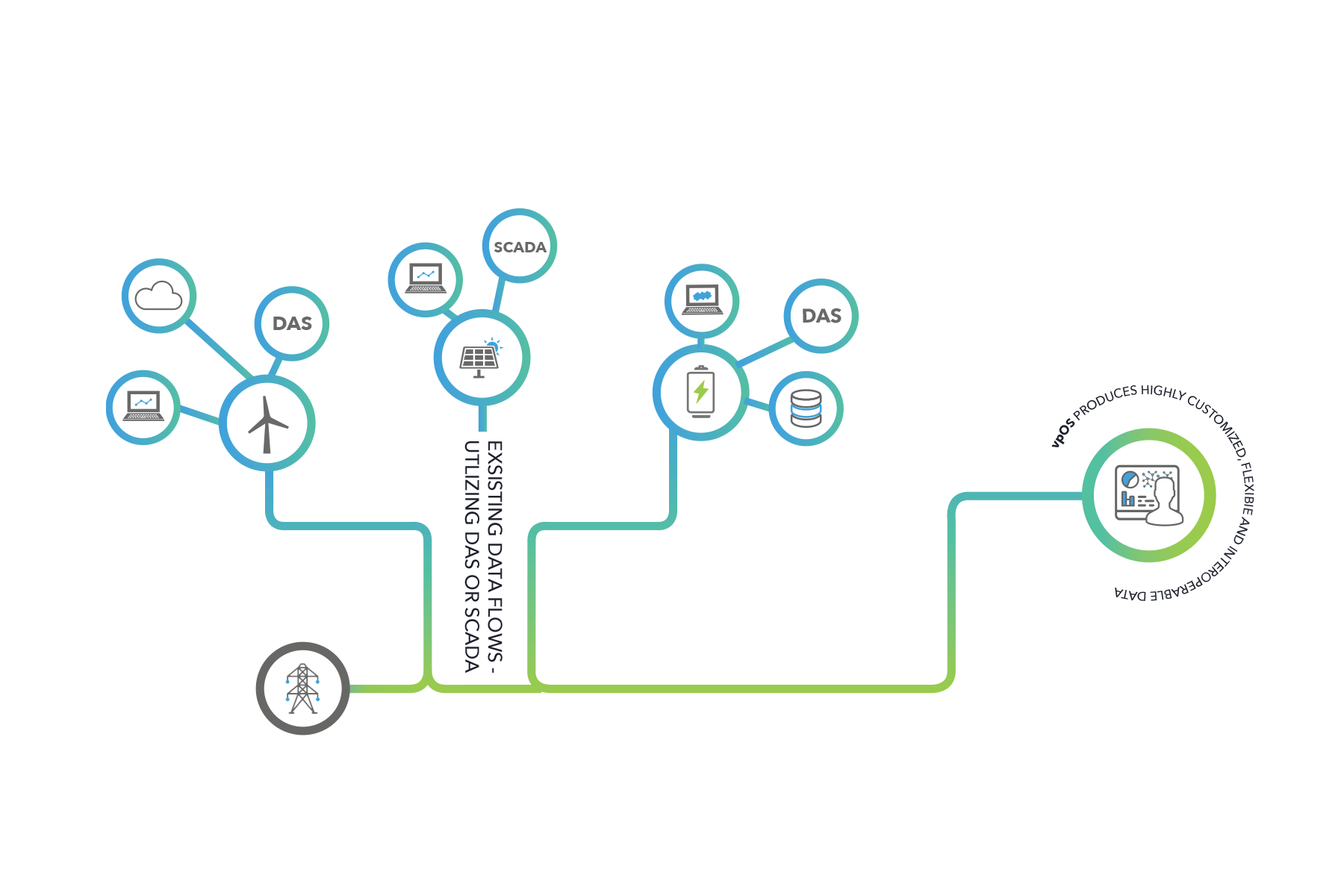 What it is
vpOS uses Artificial Intelligence (AI) to help commercial and industrial energy consumers reduce costs and eliminate waste while improving the building's resiliency during power outages.

Whether it's a hotel, a hospital, a factory, or a datacenter, vpOS provides a simple connection to your complex operation.

Our revolutionary Internet of Things (IoT) platform enables owners to seamlessly manage energy flows across power generation sources, and fully realize the benefits of gridedge technologies and reliable clean energy while participating in power markets when applicable.
<POWER MODULE>
Better Data & Smarter Decisions
The AI and deep data analytics layer identifies the causal relationships and the inefficiencies that drive power spikes, and provides recommendations to maximize savings, with the business operational needs in mind.

FUTURE-PROOF
Full flexibility to work with changing assets & services over time.

INTEROPERABLE
Connect all your assets from SCADA to field devices using IoT

FULL ACCESS
Get full access to data in raw or graphical format via API, web apps or email reports.

ECONOMICAL
Minimal hardware required for low-cost implementation.
Want to learn more how it works and how we make the world a better place?